Abel Landscaping Chester
Designing and installing all types of driveway and landscape ideas
We are professional Marshalls Registered installer covering all of Chester and surrounding areas. We provide top quality installations to all of our customers with excellent customer service throughout the installation. Our Surveyors and project managers work with you each step of the way through your project so that If there is something you would like to add or change, you can as we want your installation to be perfect for you.
Marshalls Registered Company
We are a Marshalls Registered contractor which means that we are a fully qualified and trained landscaping company. As we are on the Marshalls Register we can also offer you a 10-year guarantee on any Marshalls products installed on your project.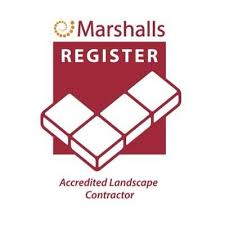 Award Winning Company
We have won many awards including awards from Marshalls Regional competitions and flower shows such as the Southport Flower Show. Year 2010 – we have won the best regional patio award under £5k.
"Marshalls best regional patio award under £5k in 2010"
Project Installations
As you browse through our website you will see some of the projects we have carried out in the past and projects we are currently working on. These sections are always up-to-date so that you can see the progression of our work each day.
WHAT WE CAN OFFER YOU TODAY…
We provide a wide range of garden landscaping services to suit your need and budget.
Our landscape service includes:
"As we are customer focused we will make sure that our designs match your budget as best as we can"
For more information on our wide range of garden services, call us today.
0330 119 3333
Services Available in Chester:
What Our Customers Say
Many thanks to Abel Landscaping for a great job they did in transforming our drive and front garden. We are delighted with the quality and look of the finished job. Very good service from a highly professional and efficient company. Helpful initial design ideas from Darren with options all priced for us to make the final choice. Work was stated very promptly and afterwards and the exceptionally hard -working, polite and friendly tradesmen who managed to complete the whole job in just five days .

Amazing!

Ken Lewis

RuncornSee The Project