Contemporary Fencing
'' Adding a modern style to your garden or outdoor space ''
Contemporary fencing panels are perfect for adding a modern style to your garden or outdoor space. Find out what types of fencing work well with your garden as well as with the space you have available around your home.

"Cedar and Redwood are two popular materials used for fencing"
The garden fence is an important element of the landscape design because it can be seen from the outside and when we talk about property value, a beautiful fence adds significantly to the aesthetic and financial value of the house. The garden fence is the most visible element from the street and it provides protection and clarity when it comes to boundary lines, but also transforms the exterior and adds character and individuality to the curb appeal.
Cedar and Redwood are two popular materials used for fencing.
Redwood is one of the most popular choices for quality and economical fencing. Apart from being a cost-effective material, it provides durability and a sleek look that will withstand any harsh forces of nature. Redwood has a unique ability to absorb and release moisture to stay in balance with the surrounding temperature and humidity levels.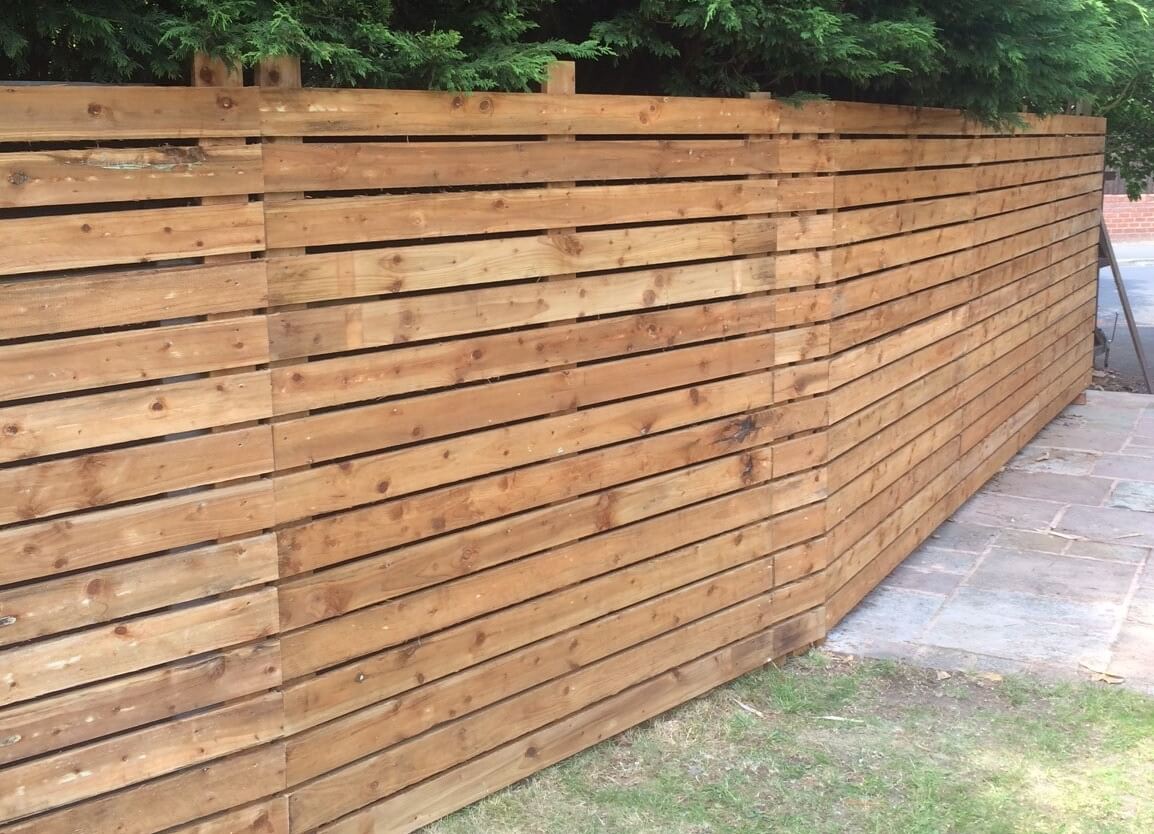 Cedar fencing is also a very popular choice for homeowners. Colour and beauty of this particular wood have attracted a lot of people. It is usually painted to preserve the natural colour and beauty. Western Red Cedar or cedar wood is environmentally clean because it is biodegradable, recyclable and renewable.
Like Redwood, Cedar is also a lightweight and durable wood, which is very easy to work with in terms of design. It is also very resistant to insects and other natural elements.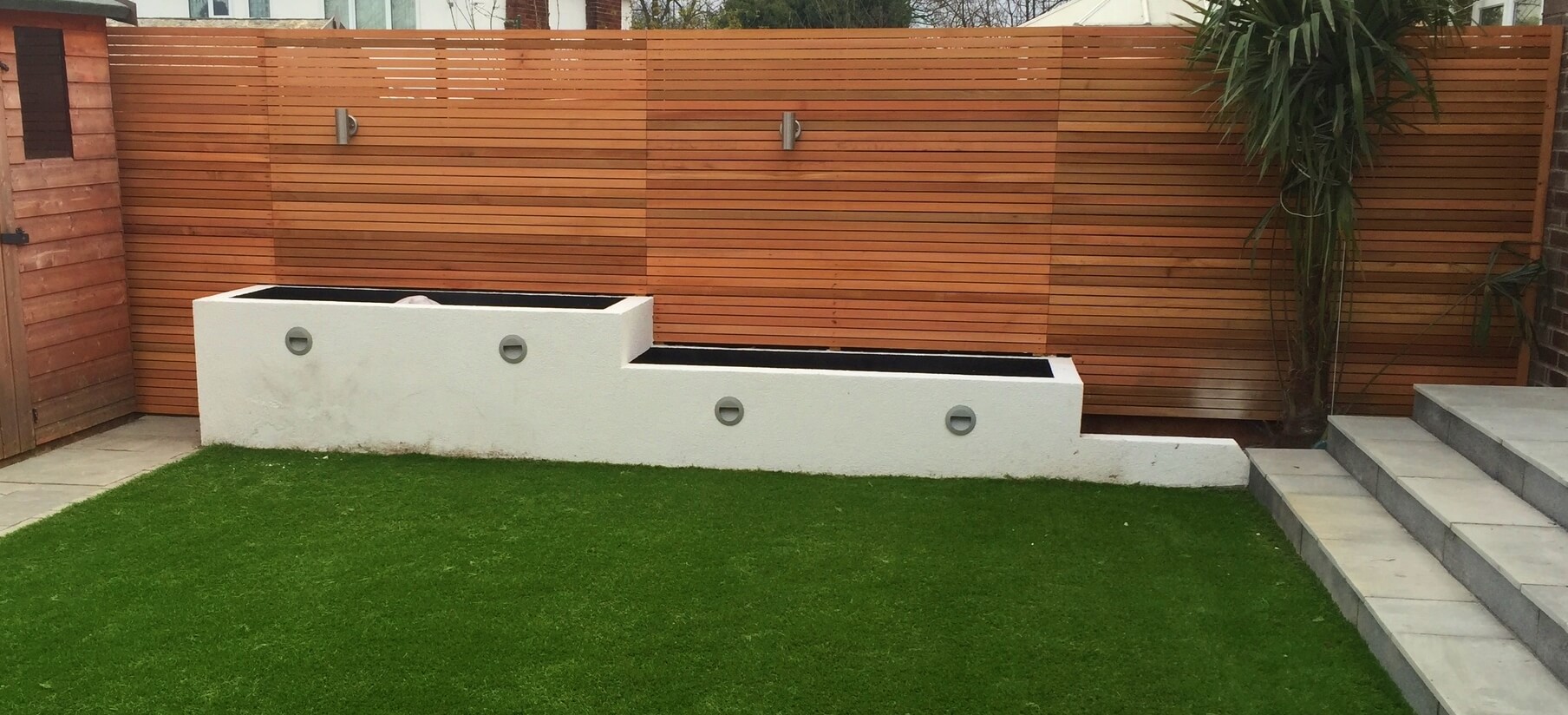 Contemporary Horizontal Fencing
Horizontal fence panels offer an incredible look and modern style that will provide both the privacy for your backyard and great visual aesthetics. More people are beginning to use horizontal fencing rather than vertical. Horizontal fence panels are an excellent choice for contemporary houses as they work exceptionally well with the straight lines of modern architecture.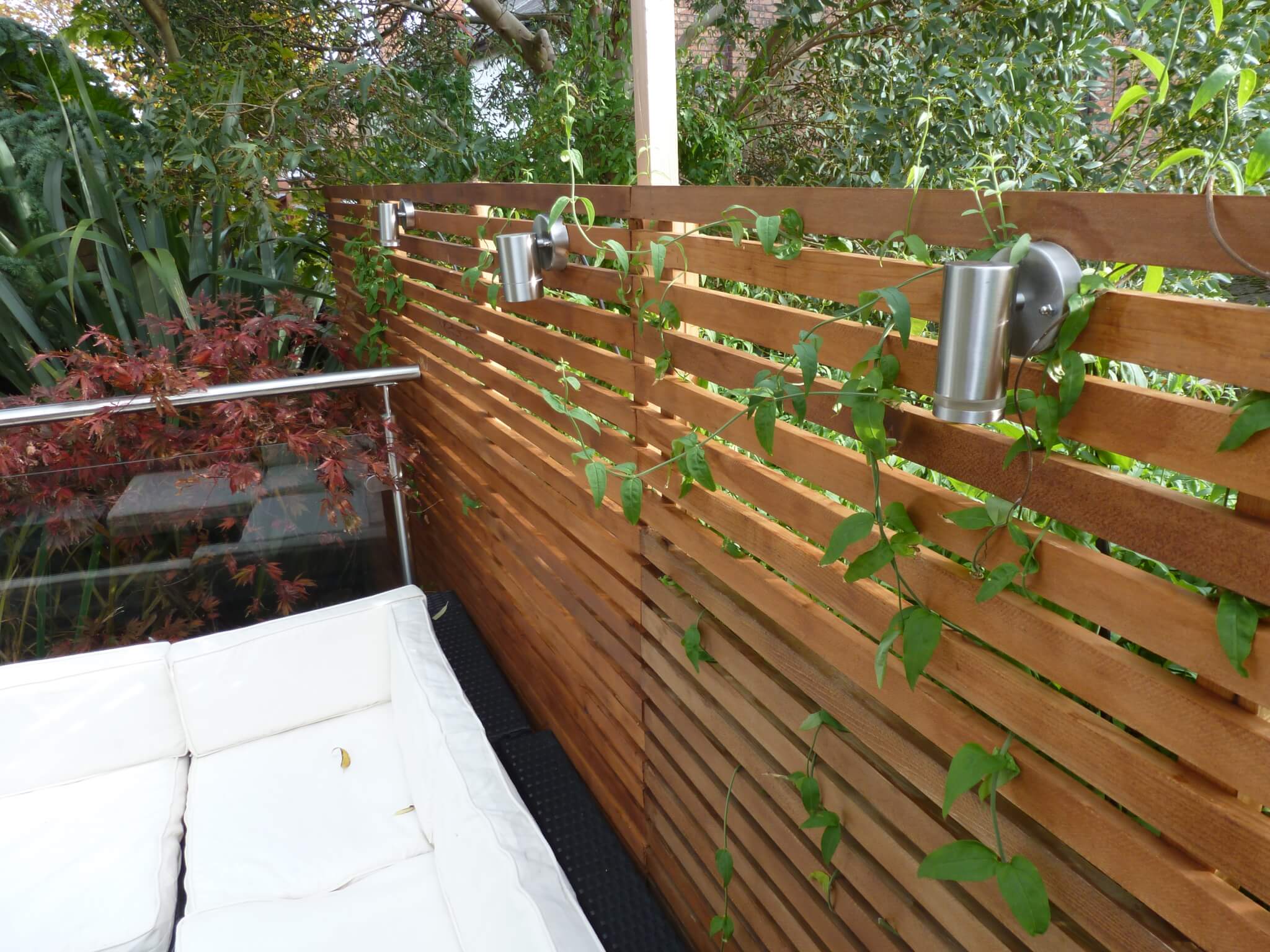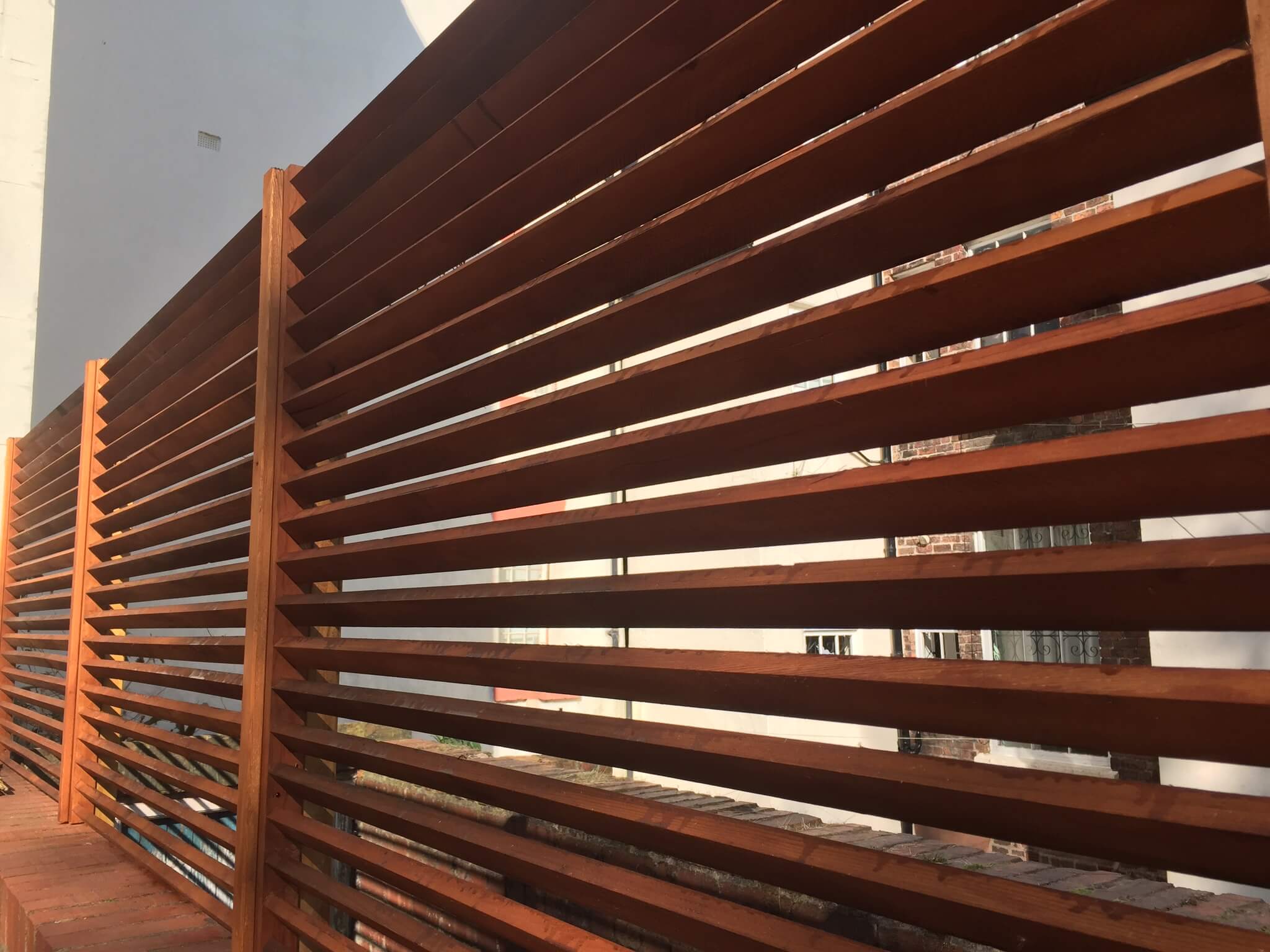 Venetian fence panel is a great way to help create a lighter garden, as it allows light through the horizontal pales. This can produce bands of light and shade to dramatic effect. It also offers less wind resistance than solid panels.  Smaller panels can be used for privacy on a veranda or terrace.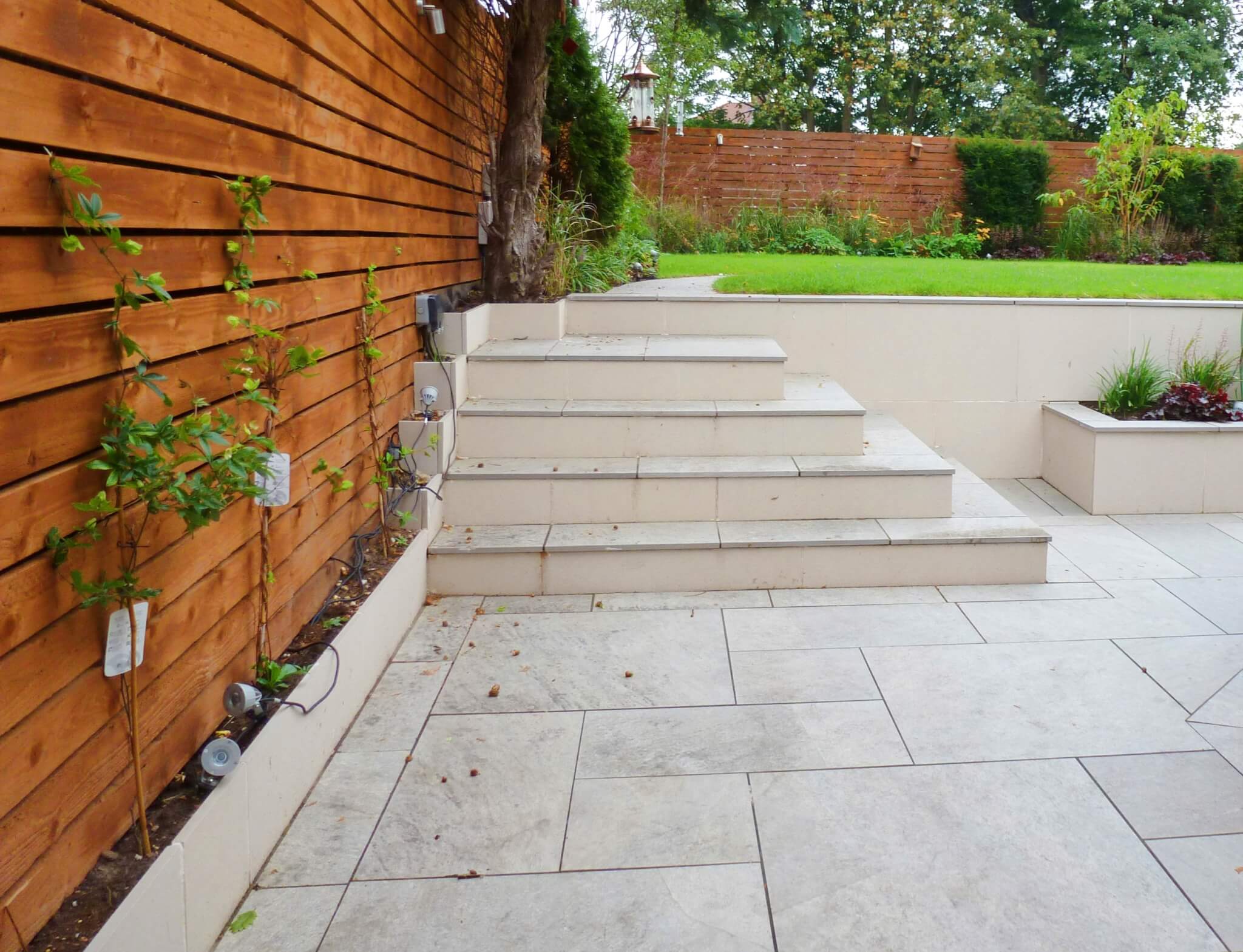 "Slatted panels give a contemporary feel to outdoor areas and terraces, providing a stylish privacy and security solution for your garden."
…..
 Why not call our team today to see how we can help. We can create a fabulous new bespoke garden to meet your requirements.
Book Survey Today: 0330 119 3333
What Our Customers Say
Many thanks to Abel Landscaping for a great job they did in transforming our drive and front garden. We are delighted with the quality and look of the finished job. Very good service from a highly professional and efficient company. Helpful initial design ideas from Darren with options all priced for us to make the final choice. Work was stated very promptly and afterwards and the exceptionally hard -working, polite and friendly tradesmen who managed to complete the whole job in just five days .

Amazing!

Ken Lewis

Runcorn